General information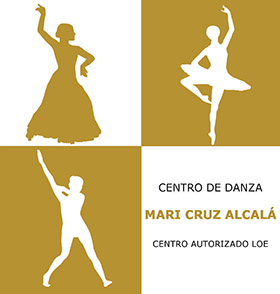 The origin of what is now the Mari Cruz Alcalá Dance Center has to be found more than fifty years ago, in 1969, at the premises of C / Salamanca. Since then many things have changed, the number of students has grown, the facilities have also grown, multiplied and modernized, but the Director continues with the same enthusiasm as the first day.
The Dance Centers of Mari Cruz Alcalá have always pursued the following objectives:
To teach Dance with the highest rigor and professionalism.
To train amateur and professional dancers.

To give a personalized attention to the students

.

Search for excellence in its teaching staff

.

To continuously improve the facilities for the teaching and practice of Dance

.

Expand the training of its dancers and students with different methodologies

.
His academic work is recognized by the Valencian society related to the world of Dance.
History
1969

The Mari Cruz Alcalá Dance Center is founded in C/ Salamanca 20

.
1976

It obtains the classification of Authorized Center of Artistic Teachings

.
1982

Expands its facilities, in order to meet the demand of students, in Avenida de Blasco Ibáñez 115, with two more classrooms

.
1983

The extension continues, with facilities of more than 1,000 m2, in C/ Alginet 8 and 10, which becomes the official Center headquarters, which obtains in the same year the classification of Recognized Dance Center

.
1984

The Ballet Clásico de Valencia was founded, with Mari Cruz Alcalá as director with its headquarters in C / Alginet 8-10 Center

.
1992

With the Elemental Degree enforcement the Logse, since its first year, obtains the classification as an Authorized Dance Center of Elemental Degree

.
1994

Gets the classification as an Authorized Dance Center of Elementary and Professional Degrees, being the first Center of the Valencian Community to reach this category

.
2007

With the LOE enforcement, the school is renamed  Mari Cruz Alcalá Professional Dance Center, currently teaching the specialties of Classical Dance and Flamenco Dance

.
2014

Expands its facilities with a new school at C/ Motilla del Palancar 34

.
2020 

Expands its facilities with a new school at C/ Joan B Martínez 26, in Bétera

.
Royal Academy of Dance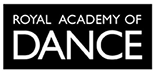 Since the beginning, Mari Cruz Alcalá has expanded and improved its methodology of teaching ballet by going to the best sources, following, for more than twenty years, the system of the Royal Academy of Dance in London. This prestigious institution annually displaces professors and professionals to its Center to examine their students who can obtain the Diplomas and Certificates of the R.A.D. at international recognition.
Faculty
Mari Cruz Alcalá Dance Center has a large team of qualified teachers who have extensive experience in teaching. With them, and over the years, invited Professors of recognized international prestige have collaborated both at a trainning workshop level (The Center has been a pioneer in organising training workshops and thus we can point out that already in 1974, Mathée Soubervie, soloist of the Maurice Bejart company taught at its Center) as well as teaching regular classes at its facilities throughout the course. Among others, we had and have collaborating teachers who had worked at the Royal Ballet, Danish Ballet, London Festival Ballet, London City Ballet, Irish Ballet, Bolshoi, London Contemporary, English National Ballet, Rambert Dance Company…