Joven Ballet de Valencia (Valencia Young Ballet)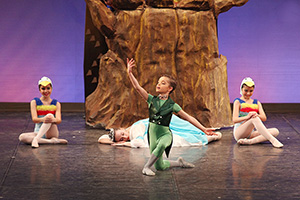 Joven Ballet de Valencia, under Mari Cruz García's direction, founded in September 2015 from the need to offer young people between 8 to 22 years of age the possibility to be on stage, to take and be part in dance competitions and to grow within Dance.
Those young people whose dream is to become dancers, had to be promoted and supported.
Given the current economic crisis scenario, this could not be an extra burden on families and we could not allow it to be an obstacle for some young people to be excluded, a priori, from taking and being part in contests because of their families not being able to assume such expenses.
Therefore, Joven Ballet de Valencia emerges as an opportunity to all these young people, as a way to finance and offer them the possibility to be in all kinds of stages and prove their courage.
On the other hand, an educational and cultural function is fulfilled by bringing Dance to ALL the public given its marked role in social character.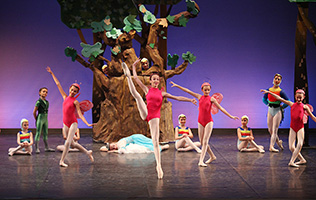 The performances take place not only in small town theaters, but also in schools, so it is accessible to the younger and future audiences, also considering that the performances are of popular prices.
This additional training is free for our students, although students from the Conservatory or from other schools that pass the audition may participate, and it isn't remunerated for the professionals who work in it or for the headquarters at the Alginet Street Center.
It has a double goal:
Give financial support to families who can not afford having their children participating in competitions or dance contests
Give the opportunity to participate not only in competitions but also in performances based on individual and group choreographies that are presented to competitions
We try to include all Dance disciplines: classical, neoclassical, contemporary and Spanish, so that future dancers have a global and a complete education.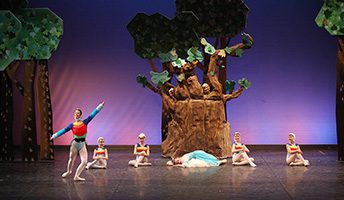 The purpose for Valencia Young Ballet is both cultural, in order to bring dance to as many people as possible, its benefits and the difficulty of this art, as well as social, giving financial support to its members families so that they can self-finance the participation in competitions or contests.
It is intended to revert the benefits of this entity precisely on young people, an entity created by and for them.
Not only these young people are offered the chance to approach classical repertoire, new choreographies from different disciplines (classical, neoclassical and contemporary or flamenco and Bolero sachool) are created each year, both individually and as a group.
They take skills through the small performances which will serve and use them later to compete in all the contests.